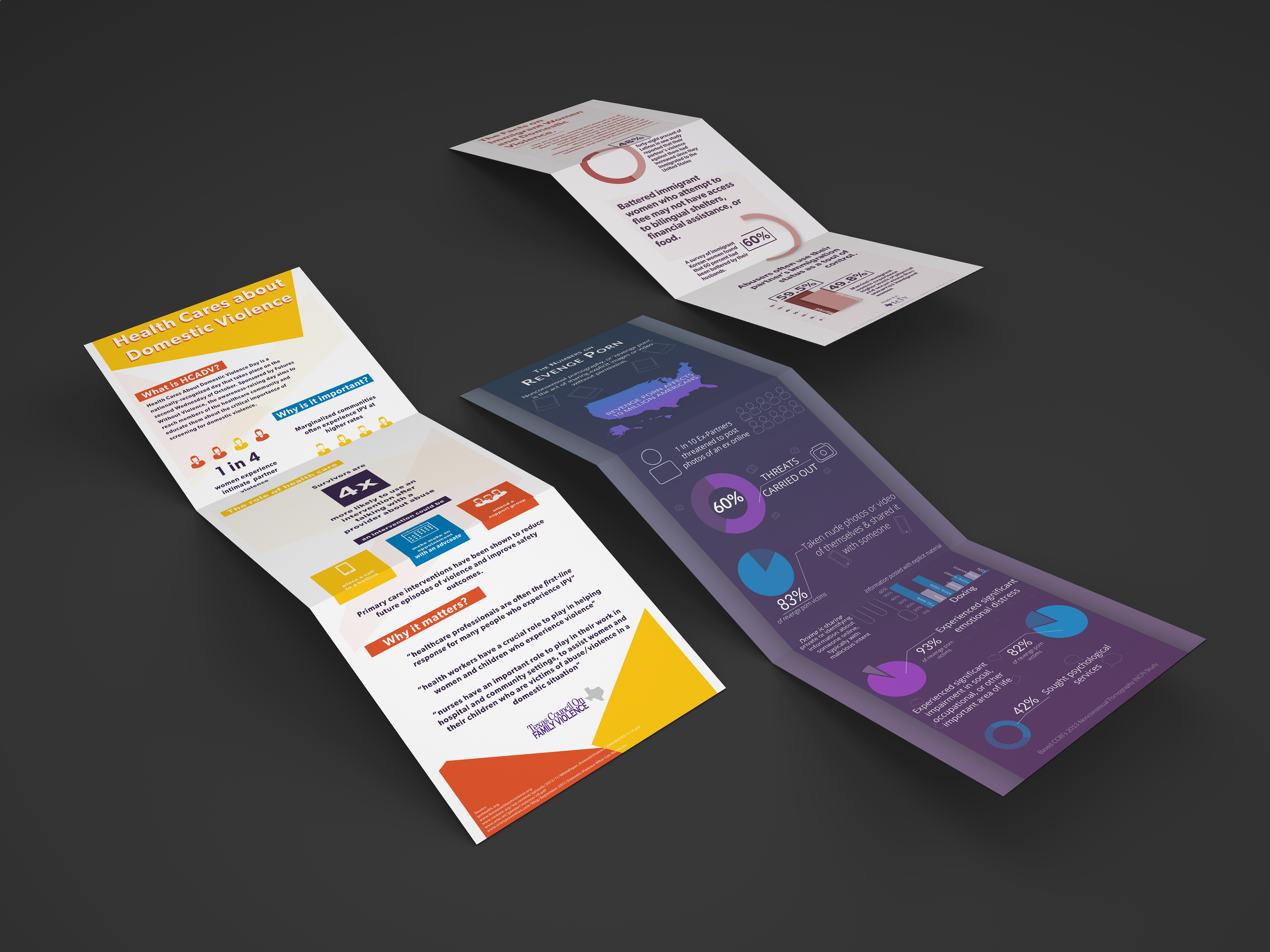 Infographic Collection | 01
Infographics are a great tool to communicate complex data and numbers to tell a story. This makes infographics incredibly powerful for non-profits and social justice work. For stories or information that might typically be driven by narratives we can enhance and amplify them with the power of data. 
The f

ollowing are three info

graphic projects completed between 2017 - 2019 for various social change issues. 
No. One | Health Cares About Domestic Violence (HCADV)
Health Cares About DV is a nationally recognized event that takes place every October during Domestic Violence Awareness Month. HCADV Day aims to unite medical professionals and DV advocacy organizations in one mission to end gender-based violence. These two partners come together to rais

e awareness about domestic violence, confront the health impact of abuse, and to promote collaboration in supporting survivors. 
This infographic was developed for Domestic Violence Awareness Month to highlight

what

HCADV is and

why

it matters. 

No. Two | The Facts on Immigrant Women and Domestic Violence
In the fall of 2018, staff from the Texas Council on Family Violence (TCFV) met to form a response to the crisis at the border, where thousands of immigrant families were separated. TCFV Leadership partnered with local area domestic violence agencies to provide support an

d formulated a policy response along with several national partners. In addition to these efforts, we conceptualized a social media campaign called

Staturday (Stat + Saturday)

as a way to highlight data and information about the intersection of immigration and domestic violence. As a central part of this campaign, I designed several infographics to be featured every Saturday. This infographic is one designed for a

Staturday

post.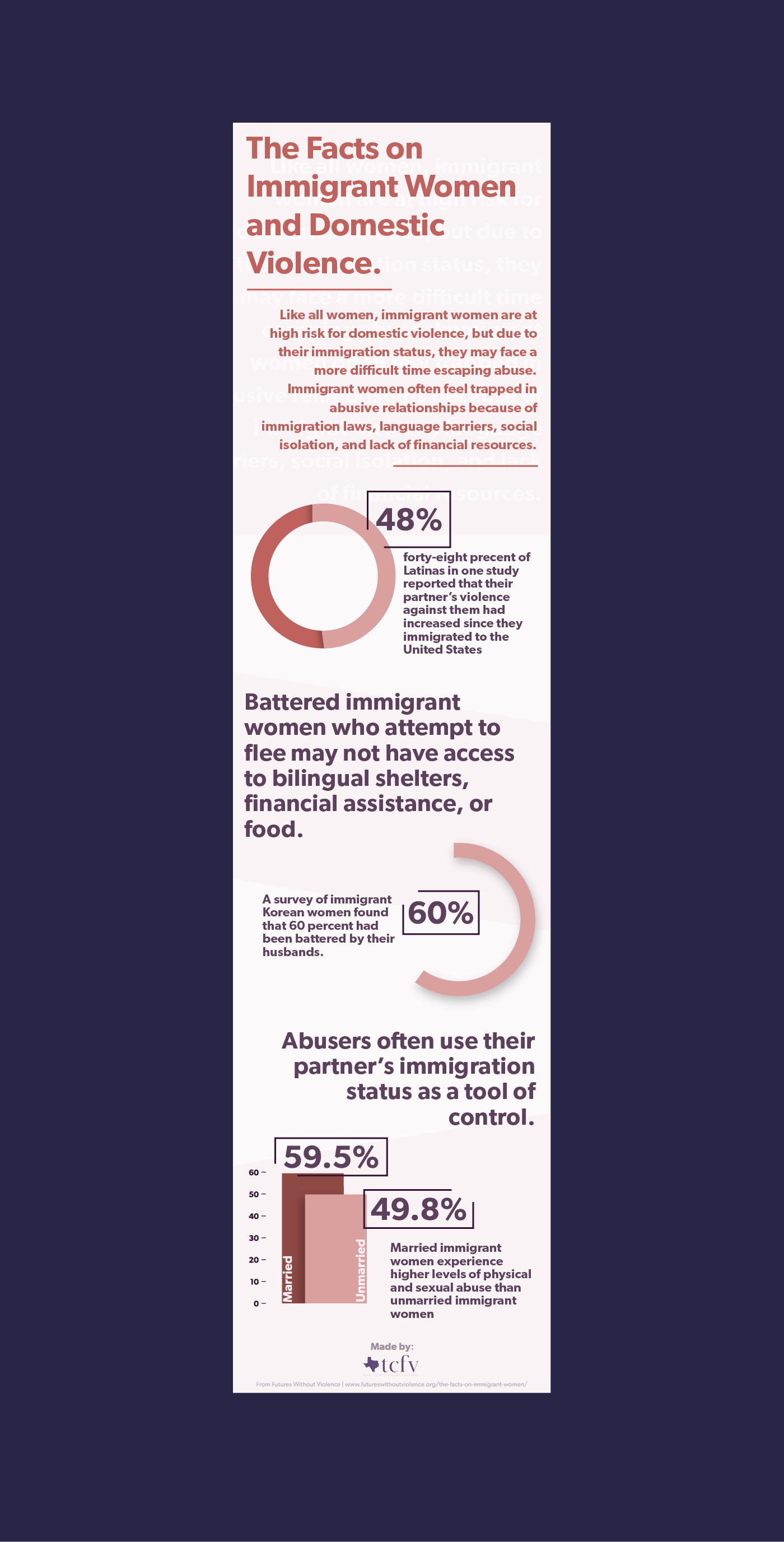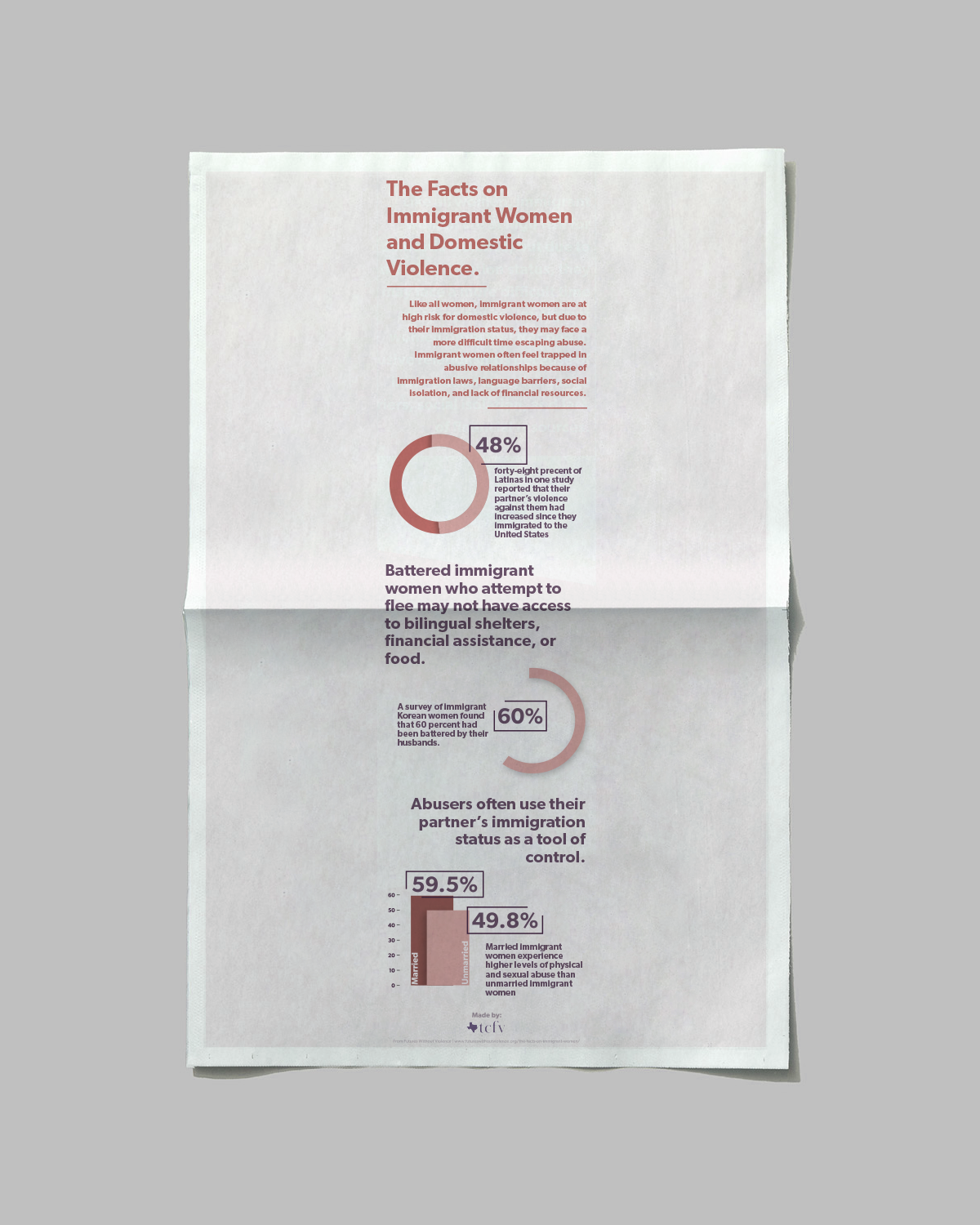 No. Three | The Numbers on Revenge Porn
The Numbers on Revenge Porn was born out of a presentation and training for the National Domestic Violence Hotline. When revisiting the project I wanted to reframe the project as an inforgraphic and refresh the design of the materials.